Boxing Coordinator Norelbys Torres Shares Her Trip of a Lifetime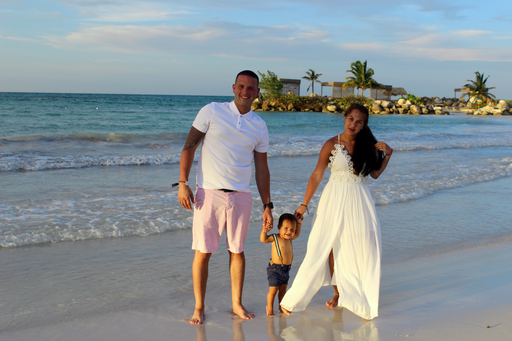 "I'm more than thankful to be part of this amazing company. Not only because we're all helping people through our work, but also because it feels like one big family," said Boxing Coordinator Norelbys Torres.
Norelbys just returned from her company-funded trip to Jamaica, recognizing her five years of service at Arthrex.
"We stayed at the Royalton White Sands Resort in Montego Bay, Jamaica," she said. "It was so beautiful and I'm so glad that I got to travel with my family. It was my son's first trip outside the country and he had a blast!"
Norelbys and her family enjoyed the gorgeous Jamaican beaches, delicious, traditional food and the resort's amenities. They also took an excursion to explore the nearby rivers and visited Luminous Lagoon, home to millions of naturally-occurring glow-in-the-dark algae that light up the ocean at night.
"Thank you so much, Arthrex!" said Norelbys.
For every five years of employment with Arthrex, employees are eligible for a company-funded Trip of a Lifetime to recognize their dedication. Look for more Trip of a Lifetime highlights on Facebook, Twitter and Instagram.