Employee Spotlight: Kyle Armstrong - Impacting the Lives of STEM Students
Arthrex Manufacturing Inc. Engineer Kyle Armstrong recently had the unique opportunity to volunteer at Corkscrew Middle School, helping 6th graders design and construct solar-powered cars. The program, aimed at enhancing STEM education (science, technology, engineering, math), is part of a nationwide competition implemented to improve students' knowledge of renewable energy concepts. Each team received a kit with just a solar panel and a motor and the rest was up to the imagination of the students.
Kyle shared, "Being part of the young engineering process was quite interesting to see how their minds work and what ideas different teams came up with."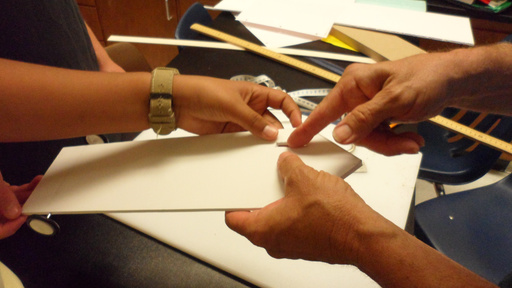 The students have continued working on their cars and running tests as part of the engineering process. The winning team will go on to attend the district competition.
Thank you to Kyle, for representing Arthrex so well and bringing to life why STEM education is so important for students' futures.