Arthrex Manufacturing Facility Recycling Project Benefits Immokalee Nonprofits
Where some saw trash, Lead Manufacturing Supervisor Steve Dyal saw treasure.
Dyal, who has a lifetime of experience in manufacturing, knew that the tungsten carbide tools used for cutting and shaping Arthrex's implements and implants were more valuable than some of the other scrap metal they were being sorted with. About two years ago, he made it his mission to separate and recycle these materials individually.
"Most of our cutting tools, I would estimate 85-90%, are made of tungsten carbide," said Steve. "By sorting out those parts from steel, copper and other metals, we can have our vendor pick it up to melt down and create new cutting tools from the recycled carbide. Plus, we get money back for the material."
Identifying which parts are made of carbide versus another metal has become part of everyone's work on the manufacturing floor at AMIE. Steve's team has taken the lead, sorting the tiny pieces into drums to be picked up and recycled.
"We could easily recycle 1,000 pounds [of tungsten carbide] per year," said Steve.
This summer, the first batch of used tungsten carbide was ready to be picked up and recycled independently of the other scrap metal. It weighed in at about 2,000 pounds.
Knowing the several drums of materials would yield a financial return, Steve met with Arthrex Human Resources to discuss donating the extra funds. He was determined to ensure the donation would benefit the community, specifically the Immokalee, Florida area, where many Arthrex Manufacturing Inc. East (AMIE) employees live or have ties.
With feedback from Steve's team and a few other Arthrex team members, it was decided that the donation (a total of $8,400) would be split between The Shelter for Abused Women & Children and Pathways Early Education Center. These organizations are constantly working to meet the needs of the community, but Steve figured that the pandemic may have increased the need for their services and wanted to help any way he could.
Sandra Marrero, grants manager for The Shelter for Abused Women & Children, said that the donation would go directly toward the operating expenses of The Shelter's new Immokalee facility, the Shelly Stayer Shelter for Victims of Human Trafficking & Domestic Violence, which provides a safe haven and recovery programs for men, women and children who have experienced domestic abuse or human trafficking, and shelter for the pets survivors didn't want to leave in danger.
"We want to make sure Arthrex employees are aware of how grateful we are for this donation," said Sandra. "We wouldn't be able to do what we do for victims of domestic violence and human trafficking without community support."
The Shelly Stayer Shelter is a vital addition to The Shelter, as it expands significantly on the outreach programs previously in place in Immokalee by adding a 60-bed emergency shelter closer to home for those in the area.
"We were finding that families from Immokalee who came to the facility in Naples were leaving too quickly because they were too far from their work, schools and family support systems," said Sandra. This facility has been operational since June and has been steadily caring for survivors since.
Pathways Early Education Center in Immokalee was founded after community members identified a need for childcare to assist working parents. The center now serves children between six weeks and five years old by offering partial tuition assistance and scholarships, providing a nationally accredited, research-based educational curriculum and partnering with the USDA food program to provide nutritious meals to students.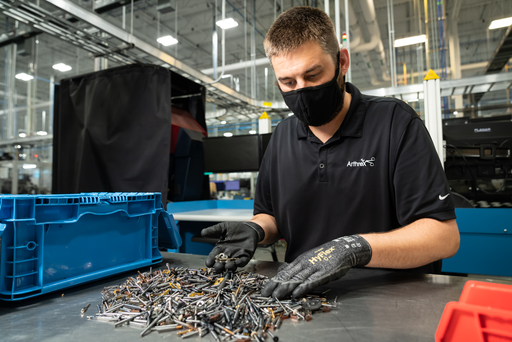 The donation from Steve's team will assist with the facility's operating expenses, which include everything from paying staff member salaries and program costs to purchasing sanitation products to help keep everyone in the facility healthy so they can keep their doors open.
Both organizations noted that the donation will help make up some of the funds lost due to the COVID-19 pandemic.
"I'm glad this initiative will help the community," said Steve. "We have so many team members who have benefitted in one way or another from these organizations and I'm glad we can give back."