Tammy Pancake's Memorable Trip to the United Kingdom
Global Trade Analyst II Tammy Pancake recently returned from a wonderful trip to the United Kingdom. Tammy shares highlights from her family's vacation: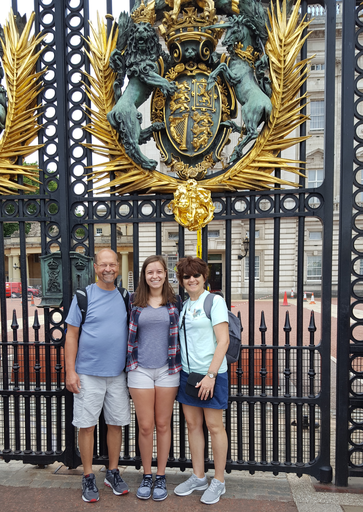 "The best way to describe our trip is truly a 'trip of a lifetime.' We had so many amazing and exciting experiences, including: sightseeing in historic London, riding Clydesdales outside of Glasgow, learning to drive on the opposite side of the road, cheering on Scottish athletes at the Highland Games, eating and enjoying haggis, hearing the bagpipe bands at the Royal Edinburgh Military Tattoo music festival, exploring the ancient village of Skara Brae and hearing the history of the Orkney Islands. We also got to hike to the Falls of Foyers at Loch Ness and take in the historic Culloden Battlefield.
I am so grateful to Arthrex, not only for the Years of Service benefit that prompted us to make this Trip of a Lifetime, but also for Making People Better by being such a great place to work every day."
For every five years of service, employees are eligible for a company-funded Trip of a Lifetime to recognize their dedication. Look for more Trip of a Lifetime highlights on our Facebook, Twitter and Instagram!