Employee Spotlight: Deanna Sakal's Patriotic Mission Capturing First All-Female Veteran Honor Flight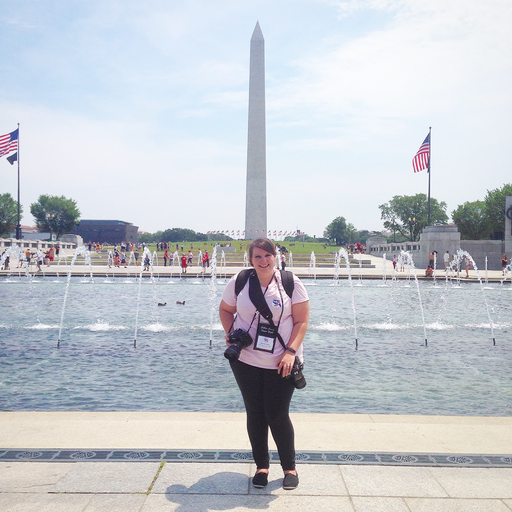 This Independence Day had special meaning for Photography Retoucher Deanna Sakal after recently taking part in Collier County Honor Flight's first all-female veteran mission for 66 "lady heros" ranging in ages from 24 to 95.

Arthrex proudly sponsors numerous Honor Flights per year, and this mission was not only the first all-female veteran flight, but was the 10th mission for the local organization. Honor Flight provides war veterans with a free trip to Washington, DC to visit the National World War II Memorial and other memorials in the nation's capital.

Deanna had the privilege of capturing the emotion and pride these veterans felt as the flight's volunteer photographer. She shared, "Traveling with the all-female veteran flight (Mission 10) was an amazing and powerful experience. I was able to see a whole new perspective on our veterans as well as connect with women who don't consider themselves heroes even though they are. It was an honor to meet and travel with these strong women, experience this trip through their eyes and share in their emotions as we traveled around Washington, DC, while they reminisced about the days they served. The Welcome Home event at Naples Airport was the most emotional part of the journey, as many of these women never experienced a real welcome home from war. Hundreds of people showed up to support these women they didn't even know to welcome them home from the perfect mission."

To view more photos Deanna captured on Honor Flight Mission 10, click here.

This Independence Day, Arthrex is proud to honor all veterans, including the many employees in our company that have served in the military. Thank you for your service!