Developed and engineered by Arthrex, Inc. for orthopaedic surgeons and their patients, OrthoIllustrated® is an online educational resource for patients who want to learn about minimally invasive orthopaedic surgeries and sports medicine. The website features high-quality animations of various injuries and surgical techniques and acts as an informative visual resource for surgeons to share with their patients. Additionally, the Surgeon Finder makes it easy for patients to locate surgeons who perform these procedures.

On the interactive website, patients will find information about the diagnosis and treatment of common orthopaedic injuries.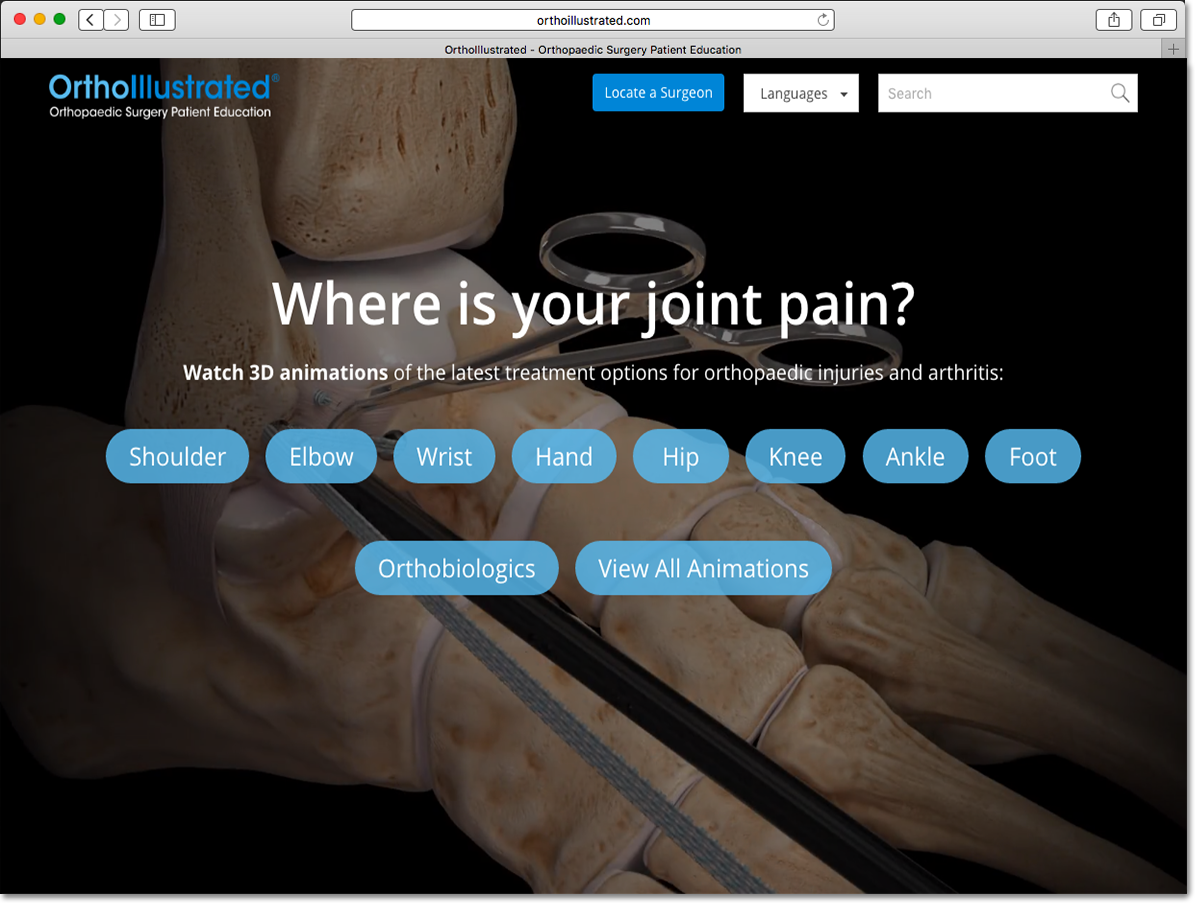 Patients can use OrthoIllustrated to:

Learn about the anatomy of the body
Learn how an orthopaedic injury occurs and how it is treated
Review medical illustrations of the anatomy involved in common orthopaedic injuries
Watch animations of common orthopaedic procedures
Locate a surgeon who performs the surgical techniques featured in the animations

OrthoIllustrated is a free service for all users provided by Arthrex, Inc. Incorporated since 1984, Arthrex has been a privately held corporation committed to just one thing: providing the finest quality products and educational services to meet the special needs of orthopaedic surgeons and their patients. Arthrex has a focused dedication to creative product development and medical education with an experienced, devoted team of professionals who are truly committed to continuing this tradition.

New product innovation in arthroscopic surgery is the heart and soul of Arthrex, which has resulted in the development of over 10,000 products for arthroscopic and minimally invasive orthopaedic surgical procedures. Our goal is to make technically demanding surgical procedures easier, safer and reproducible.